Dr. Vera Popova Salvatore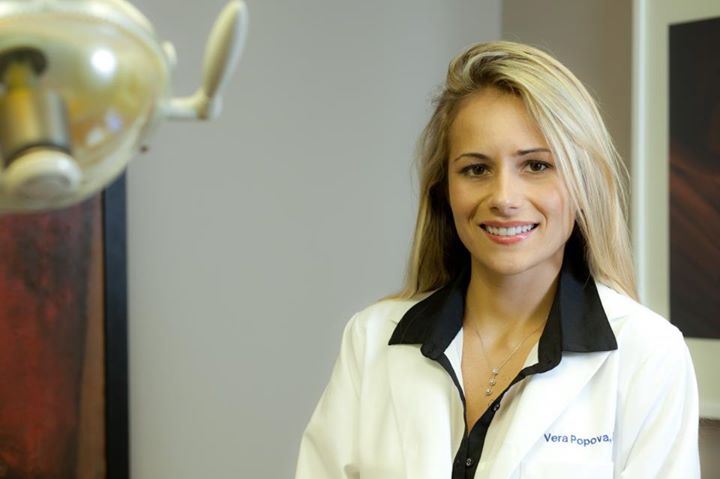 Vera Popova Salvatore, DDS, was born in Ivano-Frankivsk in Ukraine. She lived in Ukraine until age 11, when she moved to Bay Ridge in Brooklyn, NY. Both of Dr. Vera's parents were dentists in Ukraine, and it was not long before she decided to follow her family's career path. Dr. Vera attended Fort Hamilton High School in Brooklyn, then Binghamton University for her undergraduate degree. She graduated with a BA in biology, next taking her studies to the University at Buffalo School of Dental Medicine. Dr. Vera graduated cum laude, earning the American Academy of Esthetic Dentistry Award and the International College of Dentists Award. After dental school, she attended a one-year general practice residency at Ellis Hospital in Schenectady, NY. At Salvatore Dental, Dr. Vera enjoys all aspects of cosmetic and family dentistry, and even begins seeing children starting at the age of 1!
Dr. Vera is an avid tennis player. Her first job was working as a ball girl at the US Open, where she met many of her idols and was even hit by Andre Agassi's serve! Reebok sponsored her in high school, and she was captain of the division-one tennis team at Binghamton University.